From Shinjuku, many main areas of Tokyo are also more accessible by car.
As you lose no time and can schedule things more easily, a private car is also a good option when going to work.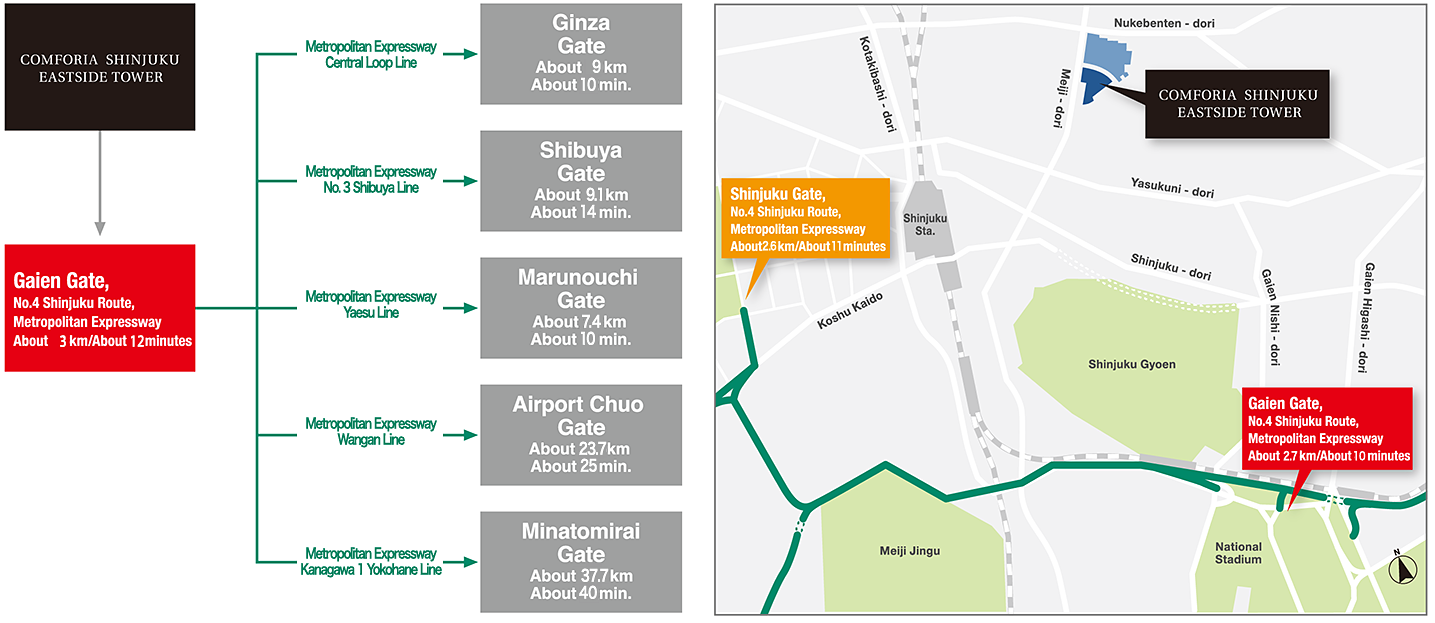 ※ The time required for cars is calculated at 40 km/h for estimated distances on a map. For expressways, it's calculated based on the average time required on homepages. This excludes waiting time for a traffic light, or traffic jam time.
※ The information is current as of July 2018.