From Shinjuku, many main areas of Tokyo are also more accessible by car.
A private car is also a good option when going to work.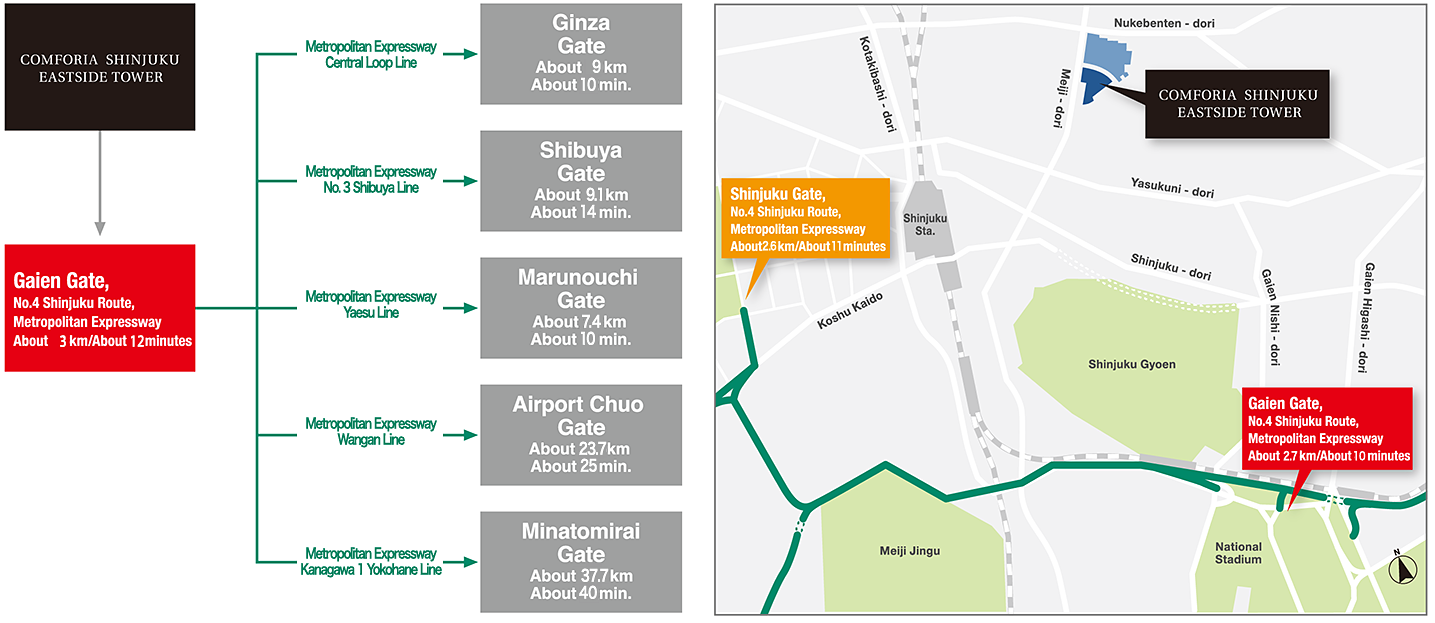 ※Car/bicycle travel time is calculated based on Google map's automatic measurement.
※Waiting at traffic lights and traffic jams are not considered.
※The starting point for measuring road distance and travel time by car/bicycle is the front road of the property, and the ending point is calculated around the destination.
※The information is current as of October 2022.