Concierge service
A dedicated concierge provides guidance on services and manages the operation of facilities to support your comfortable life.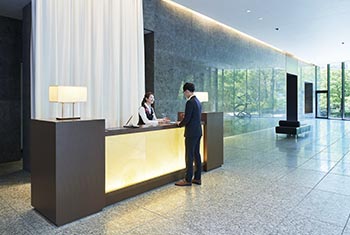 [Main concierge service menu]
Shopping service

Sells stamps, postcards and garbage treatment tickets.

Reception service for common facilities

Arranges bookings for various common facilities.

Taxi arrangement service

Calls taxis / limousine taxis for residents.

Dry-cleaning service

Takes clothing to a dry cleaner for residents.

Service to send courier packages

Sends a courier or mail service for residents.

Homemaker service

Introduces a housekeeping service company to residents.

House cleaning service

Requests house cleaning from a house cleaning company for residents.

Pet sitter introduction service

Introduces pet sitters for residents' treasured pets.

Catering service

Arranges food and drink for a home party for residents.
Valet parking service
Just one phone call and we drive your car out of the parking lot. Conversely, if you stop your car on the driveway, we drive it into the parking lot for you. This service ensures more convenient and comfortable car life.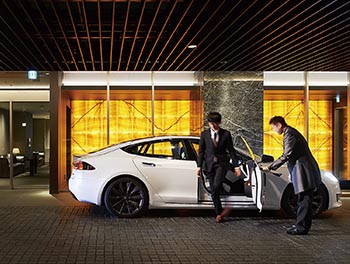 [Valet parking service's process]
To park out

(1) Request the Valet desk by phone.
(2) Go to the porch at the appointed time.
(3) Departure after your identity has been verified via driver's license.

To park in

(1) Leave your car at the porch after taking the key out and keeping it by yourself.
(2) Tell the clerk your name and room number.
(3) The clerk parks the car, using a spare key.
Residents' Portal Site
Allows you to reserve a facility or check notices from the administrator.
This site can be accessed from any information terminal.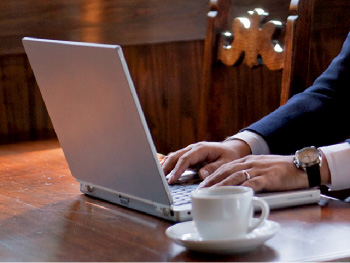 [List of portal site functions]
Facility booking /Announcement/Event calendar/ Shopping/Facility guide/Information service (News, traffic info or weather forecast)/Life support service
Car wash for free
A free car hand-washing service is provided to parking lot users once a month. Other optional menus are also available.
Internet service
For internet services at your apartment unit, select "Tsunagu Network Communications" or "NTT East". ※ Separate contract to be concluded.

Wi-Fi network
Within the common facilities on 1F, 31F and 32F and Annex's 1st floors, the COMFORIA SHINJUKU EASTSIDE TOWER provides a free Wi-Fi service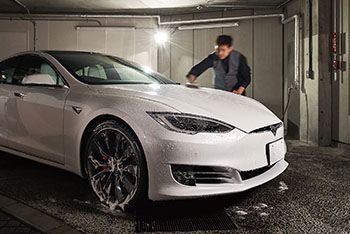 Use of Electric Car
A dedicated charger for electric cars is available on B1F. Please Call the Valet Desk before use.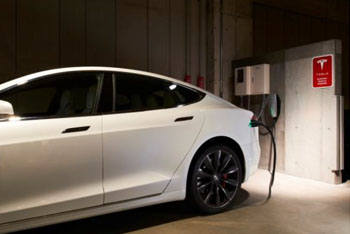 ※ These services are described as of February 2016. Please note that they are subject to change in future.